With the NBA draft nearing and the Finals coming to a close, we thought it would be prudent to take a little stroll down bullsh*t avenue. Or as I like to call it, the rumor mill – it never sleeps, it never stops churning and it never stops trolling unsuspecting fans.
Onward.
Will the Grizzles ever hire a head-coach?
A week ago, I would have said yes. But at this rate I have this growing theory that they'll just slap a suit on John Hollinger and have him hand out PER reports in-between quarters.
That said, there are quite a few potential "candidates". None of which particularly stand out of the pack. And none of which sound better than Lionel Hollins right now.
Seriously though, is it too late to just call the guy and beg for him to come back? …
Anyway, the individuals currently being considered:
Alvin Gentry
George Karl
Dave Joerger
Ed Pinckney
Brian Shaw
Of those, Gentry, Karl and Pinckney have all reportedly landed follow up interviews. Maybe it's just me, but those are easily least enticing names out of that list too.
-Sigh-
To place your bets on who the Grizzlies hire, visit here. (There's no cash prize or anything, so don't get yourself worked up. You can have bragging rights or something though)
For a complete profile on Joerger, click here.
Monta Ellis
Ellis supposedly wants to play for the Grizz. It's not going to happen. I'm not going to elaborate on why he would be a less efficient chucker than the one we traded away to Toronto. And I'm not going to explain why he's wayyy out of our price-range. I'm just going to say it's not going to happen. Neither is Andre Iguodala.
Draft
We have three selections in the second-round. Is it possible that we make some smooth moves to move up? Sure. Likely? Doubt it.
Realistic(ish) prospects:
I would elaborate on each of these prospects, but I've attached a 1-10 grade to each prospect and a link to NBAdraft.net's profile on each player.
Free agency
It's the most wonderful time of the year not in December. And all I'm asking for is a shooter.
For a complete breakdown of who the Grizz can pursue this offseason, click here.
#GNG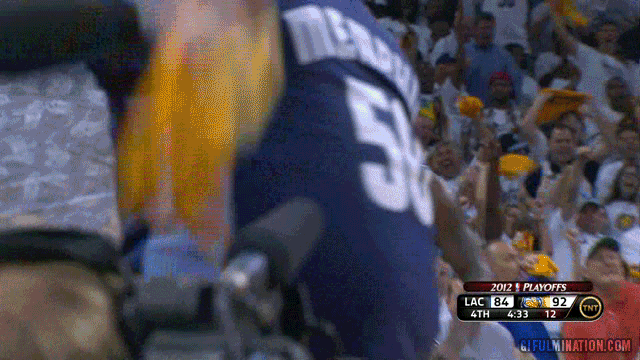 Tags: Memphis Grizzlies Playoffs